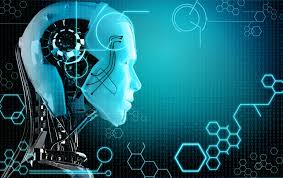 FOOD:Where heart lies –

TOASTED MUESLI "Muesli-making was always my dad's domain when we were little. Late at night he would set himself up in the kitchen, toasting and chopping like a mad man, before decanting the goods into his giant glass muesli jar. I remember him saying how expensive it was to make but, and this is a huge BUT, homemade muesli beats that store-bought sweetened stuff hands down. This is my favourite version, and it's filled to the brim with the goodness of quinoa flakes, shredded coconut, nuts, and fruit all bound together in a sweet (but not in-your-face-sweet) mixture of coconut oil, tahini, honey, and orange zest. To keep things strictly mean you can use pure maple or brown rice syrup in place of the honey. Also, whole-grain oats can be used in place of the quinoa flakes."
(ROASTED) WINTER SQUASH SOUP WITH CURRY AND COCONUT MILK
(ROASTED) WINTER SQUASH SOUP WITH CURRY AND COCONUT MILK I like this soup with accompanied by a little bulk — a rag of griddled naan, a mound of brown rice or crisped quinoa in the bottom of the bowl. Or, as shown, with chubby cubes of firm tofu slathered in the same flavours as the soup (maple, Sriracha, fish sauce) then bronzed in a hot skillet until leathery-edged. I had the last of some cooked lentils knocking about, so stirred them through with yogurt, cilantro, mustard sprouts and a pinch of Kashmiri chile powder, then spooned them over the tofu for another collection of textures. Cashews worked over in a mortar and pestle would also be nice. The method for the soup was barely changed by me in roasting the squash first, but everything else is an adaption by Molly Wizenberg from a recipe in Better Homes and Gardens via Lisa Moussalli's own adaptation. I agree with Molly in that butternut is the best squash for the task, but red hubbard and butterkin aren't bad. Acorn makes the soup a bit more khaki and it somehow tastes it, too. The ace method for roasting squash entirely from Molly Hays at Remedial Eating. The squash is roasted whole — no peeling! No hacking! No scraping of seeds still stubborn! Wins all around! — then split once soft enough to do so without resistance. It is brilliant.
Turmeric Tea
TURMERIC TEA We're in the thick of it now. Take a few moments to gather yourself, whether that's five minutes to stop and write, to sit quietly, to go for a brisk walk, to move through a sun salutation, or to sip some warming tea. I love turmeric. It's full of soothing health benefits. I used fresh turmeric in this recipe, something I have started to keep on hand in the fridge because it keeps for a couple weeks if well-sealed. But if you only have dried turmeric, don't fret! That will work too. :) Or a simple fresh lemon and ginger concoction with a touch of honey. Most important is to take a moment for yourself, whether in the morning, at lunch, or at the end of the day, to come back to yourself. What that moment looks like is wide open to interpretation. TURMERIC TEA 1/2 cup chopped, fresh turmeric 1/4 cup chopped, fresh ginger 10 whole peppercorns Citrus slices: lime, tangerine, lemon Honey, optional Ghee, optional In a saucepan, bring 4 cups of water and the turmeric and ginger to a gentle simmer. Let it simmer on the lowest heat for at least 10 minutes, though 30 minutes is ideal. Remove from the heat. Strain the liquid into a mug, squeeze a slice of citrus into the mug, and garnish with a dollop of honey and ghee, if desired. The ghee is surprisingly yummy in this!